MyVitamins Complete Man Multivitamin Review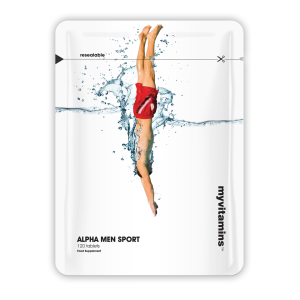 My Review
I am not too sure on how we can comment on the efficiency of vitamins without taking serial blood tests and analysing them. However, I'd like to comment on the practicalities of MyVitamins' Complete Man Multivitamin.

Having read about MyVitamins for some time, I was very excited to try their products for the first time. I feel like they exceeded my expectations, delivering another product with you as an athlete in mind. Complete Man Multivitamin has been specially designed to match the demands of an exercising body, containing over 40 vitamin complexes and minerals which are claimed to: "support their physical and dietary needs with a comprehensive multivitamin and mineral supplement. " The majority of the ingredients used are backed by peer-reviewed evidence to support the claims surrounding them. It must be noted that they are most effective in people whom are deficient in them initially. The doses are designed as such to allow maximal absorption by the body.

Design wise, I really like the look of the re-sealable packaging, but what I really LOVE is one tablet is enough as a daily serving; jam-packed with all these vitamins and minerals. One tablet a day with all your daily needs in terms of vitamins and minerals! That's as good as it gets.

Overall, it's a single pill that covers all your vitamin and mineral needs. What more could you want?